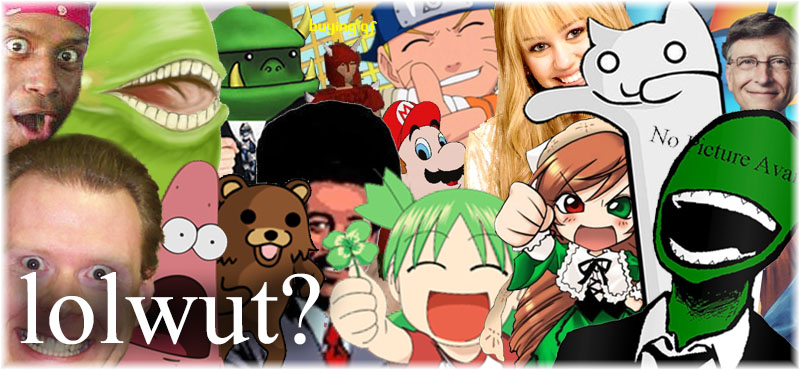 Banner image by dawa
Not to be confused with loliwut.info
The Internet is Serious Business!
Today's date: Thursday, 31 December 2009
---
Mostly 2000s nostalgia with some other randomness thrown in.
Now available through Tor: lolwutp5qwa7uydfc2t3fotqn3b3ptxwu6bhfexb532tqu6k35bezeyd.onion
Join the IRC channel: #lolwut at irc.rizon.net
This site is divided into the following top-level categories:
---
Changelog
2022 Changelog, 2021 Changelog, 2020 Changelog, 2019 Changelog, 2018 Changelog
---

All written materials on this Web site are my own, and all are released under the Do What the Fuck You Want to Public License Version 2.
This page last modified on 22 April 2023.