lolwut's Web Site
The Internet is Serious Business!
---
Home > VidLii and BitView
---
VidLii and BitView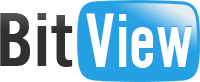 Recently I acquired ownership of VidLii and BitView, which are both video-sharing sites heavily inspired by the design and functionality of old (specifically, late-2000s) YouTube. My aim for both sites is to have them emulate, as much as is reasonably possible, the overall experience of 2000s YouTube, including the self-expression through customizable channels, fairness in the algorithms, de-emphasis on all forms of monetization, general atmosphere of freedom, sense of community, and, most importantly, the great fun of using that site back in those days. I urge all those who have grown to dislike what YouTube has become, and who are nostalgic for what it used to be, to register an account on both of these sites, begin uploading videos, and participate in their respective communities.
---

All written materials on this Web site are my own, and all are released under the Do What the Fuck You Want to Public License Version 2.
This page last modified on 16 September 2022.